Business Matters – Launch Meeting A Big Success
Welcome to this latest issue of Business Matters, the Lyness Accountancy Practice Limited Newsletter which we hope finds you, your family and your friends safe and well because right now that remains the most important thing for all of us.
The Lyness Growth Academy launched on November 10th with both the business owners and their team members taking the opportunity to join the first meeting.
As an introduction Roy Lyness gave an insight into how the Growth Academy will progress in the coming months as well as explaining the 7 Key Numbers we believe Business Owners should focus on to drive their business before handing over to Ian Woodall to demonstrate the powerful Core Asset Vault, an online business development system packed with strategies you can use to grow your business.
The Core Asset Vault is completely FREE to LGA members, so if you haven't requested your access yet contact [email protected] to organise your membership.
Roy then returned to deliver some key insights into your pricing policy. And the dangers of discounting.
The session was recorded so if you couldn't make it once again email [email protected] to ask for a link to the recording.
THE RULE OF SEVEN
7 Key Drivers for Your 7 Key numbers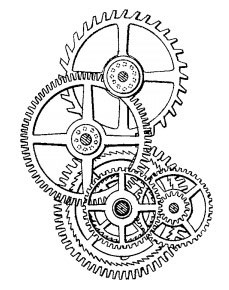 In the previous issue we introduced you to the rule of 7 and the seven key numbers for the success of almost every business.
Today we take that a a stage further by introducing the 7 key drivers that you can employ to impact those numbers thereby building your business.
There is nothing magical or mystical about these 7 drivers but the question is what are you doing in each of these areas to change your key numbers.
The Rule of 7
These are the drivers we can use to change the key numbers for our businesses.
Getting more sales leads
Converting more sales
Increasing the average transaction value
Getting customers to spend more often
Increase Lifetime Value
Pricing
Systems
GETTING MORE SALES LEADS
How do you get in front of new businesses you have never dealt with before? What marketing tactics do you employ? And importantly do you know what works for you?
CONVERTING SALES LEADS INTO CUSTOMERS
This is where the selling starts. Your marketing (hopefully) brings in new potential customers and it is your sales processes that will see you win new business. But what is your conversion rate – how many leads do you need on average to create a customer?
INCREASING THE AVERAGE TRANSACTION VALUE
What is the average value of each transaction for your business (turnover/no. of sales) and what systems can you put in place to increase it? For example McDonalds are said to have made millions from the line "would you like fries with that?"
GETTING YOUR CUSTOMER TO SPEND MORE OFTEN
How often on average does a customer buy from you each year and how can you increase it? Are customers aware of ALL your services – Ask us about developing your WOO Chart!
INCREASE YOUR LIFETIME VALUE
On average how long do your customers stay with you?
How can you get them to stay longer? Read on page 3 about the number 1 reason customers leave!
PRICING
Have you got your price right? This is a massive subject we will be covering in much more detail.
SYSTEMS
Have you got systems in place to ensure you maximise all of the above drivers ensuring customers receive the same experience every time?
INCREASE LIFETIME VALUE
Do You Know the Number One Reason Customers Leave?
To begin to impact our growth drivers we need to begin to understand what impacts them before we can change numbers. In this issue we are exploring the key driver, "increasing the lifetime value of your customers".
As a business, if we are going to impact the length of time customers remain with us, a key piece of information would be why customers leave a business in the first place.
If you go directly to business owners and ask why customers leave the most common reason they will give you is price, yet customers are aware of your price when they start working with you!
The issue of price v value and service has been examined many times and because of this there have been countless studies into why people buy.
The results time and again have been astounding. They can be broken into 5 categories
Convenience 3%: people go somewhere else simply because it's more convenient.
Relationship at a higher level 9%: an example would be someone close to you (friend or family member) opening a new business or moving to a new company and you wish to deal with that person.
Miscellaneous 5%: or reasons that couldn't be categorised.
Product/price/time 15% the customer wants a certain product at a certain price at a certain time you cannot provide.
????????? 68%
So what number is 5?
In virtually every survey it is the major reason customers go elsewhere!
Well It's Perceived indifference.
Perceived indifference is exactly as it sounds, your customers or potential customers feel you or your team are indifferent towards them.
In other words they have the perception, rightly or wrongly, that you couldn't care less whether they purchase from you or not.
Seven out of ten inquiries who fail to buy go elsewhere because they feel the business doesn't care enough and doesn't take time for them. That is amazing!
Most owners or managers spend all their time and money trying to generate new leads, trying to get the phone to ring and leaving the customers they already have to feel neglected.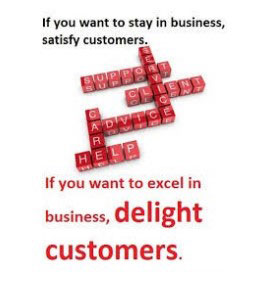 These statistics suggest a far more leveraged way to grow your business would be able to focus on the business you already have!
Look again at the results, despite what you think only 15% of customers shop or purchase on price alone.
Obviously some industries are more price sensitive than others but this survey has been done across all industries many times.
Take a look at your customer interactions and ask yourself, "Are we letting customers perceive indifference?"
THE LAST WORD
TAX INCREASE COMING TO PAY FOR COVID SUPPORT?
Rishi Sunak announced the Government spending plans on Wednesday 25th November as the UK looks to climb out of recession whilst at the same time pointing out the economy still has a tall mountain to climb due to "the largest fall in output in more than 300 years".
As a result reporters are suggesting Sunak could announce Corporation and Capital Gain Tax increases to the same rates as income tax according to the Daily Express.
Concerns have been heightened by the Office of Tax Simplification, an Independent Office of IHM Treasury who posed the idea of making changes to Capital Gains Tax that could see for instance the annual tax free amount dropping to £1000.
Double Taxing Heirs on both CGT and Inheritance Tax was also muted.
If these two areas are targeted or if the nil rate band of £325,000 reduced a tax levy of 40% will apply to the inheritance of a deceased married couple's children.
As Lesley Davis, partner in the private client team at law firm Shakespeare Martineau pointed out in the Daily Mail
"Anyone who owns their own home and has a level of savings could well find themselves impacted, making them less able to pass on their assets to their children in future."
We have been warned!
---
JOIN US AT THE LYNESS GROWTH ACADEMY
Online at 10am on the second Tuesday of every month
HELPING YOUR BUSINESS SURVIVE & THRIVE
Do you want to secure your financial future and grow your personal wealth? Do you want exclusive access to the expertise and tools that will make this all possible? Then it's time you join the Lyness Growth Academy.
Monthly online business club
Meetings, seminars and videos
Extra Support and training on the Core Asset Free Business Development Program
Discounts on trusted advisor services
Telephone support, help and advice on commercial business issues
Meetings online on the second Tuesday of each month
Free to Clients, Non Clients £77 + VAT
Call 0121 544 0240 or email [email protected] for more details
---