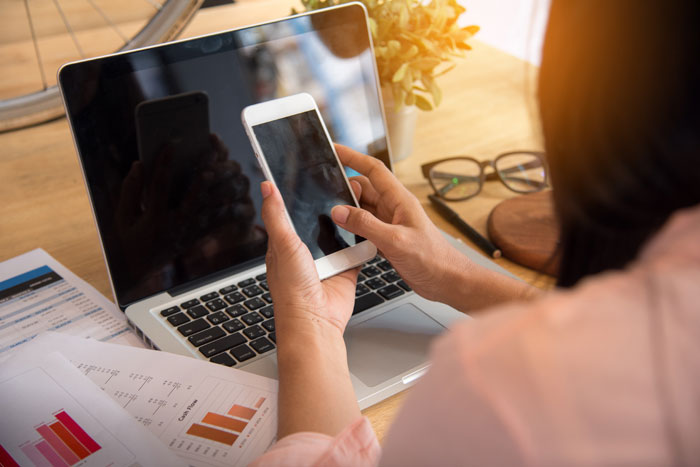 HMRC announced that all businesses and individuals will have to file their accounting information digitally.
GET IN TOUCH
Complete the form right here to find out about
DIGITAL ACCOUNTING SERVICES.
Cloud Based Accounting System
Take the first step to financial freedom today, submit your details below and we will contact you.
All VAT-registered businesses with a taxable turnover in excess of the VAT threshold (currently £85,000) are now legally required to keep digital records and use software to submit VAT Returns. The Making Tax Digital legislation will then be further widened to mean self-employed businesses and landlords with annual business or property income in excess of £10,000 will need to follow these rules for filing income tax returns for their next period starting after 6th April 2023.
These rules will be extended at a date to be announced but said by HMRC to be April 2022 or later to include all VAT registered businesses whether above the VAT threshold or not.
These obligations will be a significant change for many of us as they mean taxpayers will have a digital tax account where all your information will be stored in one place.
The government will also soon be launching a pilot programme giving incorporated businesses the opportunity to take part in Making Tax Digital for Corporation Tax, it is clearly the way taxes will be dealt with in the future.
This change in the way HMRC wants information from tax payers means that you may need to move from your existing desktop or manual record keeping and onto an online accounting package.
The good news is we are certified in the installation and operation of Online Accounting software which is digitally compliant and specifically designed for small and medium sized business.
You can choose to use Quickbooks, Xero or Sage as our clients use the package which suits their business best- you can of course tap into our advice as to which package would be best for your business.
Take a look at the Cloud Accounting page if you have not yet implemented a Cloud Based Accounting system or if you just want a proposal to take away the pain of implementing a Digitally based system complete the request form here and we will be in touch.