PROFIT FIRST FOR UK COMPANIES
What is Profit First?
It is a unique Cash Management system created by Mike Michalowicz.
Profit First is the most recognized cash management system in the world. More than 600,000 businesses worldwide have implemented Profit First.
Mike is an American and the Profit First book is written with the USA nuances and USA tax system in mind.  So we have adapted it specifically for your UK limited Company.
A complete game changer for your UK Company.
It transforms business owners' lives by ensuring you build YOUR PROFIT into every invoice.
You can benefit from our comprehensive Profit First support and guidance specifically tailored to YOUR UK COMPANY.
Importantly we can help you track your progress through your new profit-first journey.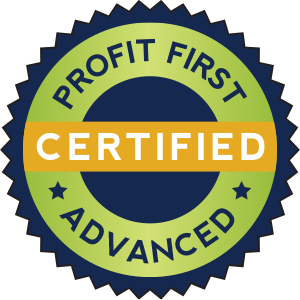 Putting Profit First
So what does 'profit' really mean?
According to the generally accepted accounting rules, your profit is the balance left over once you have deducted your expenses from the top-line sales:
Sales – Expenses = Profit. This is logical to most business owners, however, there is no guarantee that anything is going to be leftover! That's why Profit First is different.
Profit First has a focus on what really matters, making profit the focus
Sales - Profit = Expenses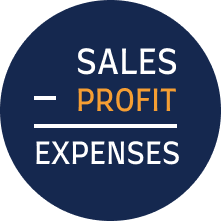 This may appear to be exactly the same thing, just in a different order. Mike Michalowicz is trying to highlight human behaviour (as we are not logical creatures!). What comes first, gets done. What comes first gets our priority and ultimate attention. Sales are required for any business but profit must come before expenses in our priorities in order to run, grow and scale a financially healthy business.
WHAT IS A CERTIFIED PROFIT FIRST PROFESSIONAL?
It's an Accountant that has been through a rigorous practical coaching program and passed a final exam on the practical aspects of Profit First and who has become certified in the Profit First methodology to help their clients build highly profitable businesses.
There are over 20,000 Accountancy practices in the UK and we are one of only 20  Profit First Certified Professional Accountants in the UK  and are also Chartered Certified Accountants so you can rest assured you will be benefitting from our experience in this field to build profit first into your company in a tax-efficient way.
Here is the book that has transformed businesses around the world
The book has had a huge impact on so many business owners around the world. As of the time of writing more than 600,000 companies have implemented the system in their business. It has sold over half a million copies and now has more than 6,800 reviews on Amazon.
Download the first two chapters of Profit First below!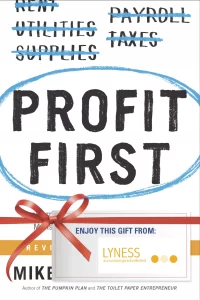 Mike Michalowicz - Adviser & Lead Profit First Strategist
Mike is the entrepreneur behind three multimillion-dollar companies and is the author of Profit First, The Pumpkin Plan and what BusinessWeek deemed the entrepreneur's cult classic, The Toilet Paper Entrepreneur.
He is a former small business columnist for The Wall Street Journal, speaks internationally on entrepreneurial topics, and is the creator of the Profit First method.
Mike is an active adviser on Profit First to our firm.
What is the profit-first method?
The Profit First system puts profit and cash into your business from the off!
Accounting profit can often bear no reflection on real cash in the bank. Indeed we have been asked by clients over the years why have I got a profit but no cash!
Profit First ensures that as the business owner you are rewarded as an 'Owner' (You take a profit distribution as if you were a Chief Executive of a PLC) and also as an 'Owner Operator' (if you work in your own business) you take a 'salary' (not just a salary for tax purposes, but a salary for your actual effort).
It's time to start rewarding the best employee that you've got, THAT'S YOU!! And of course, we can ensure this is still done tax efficiently.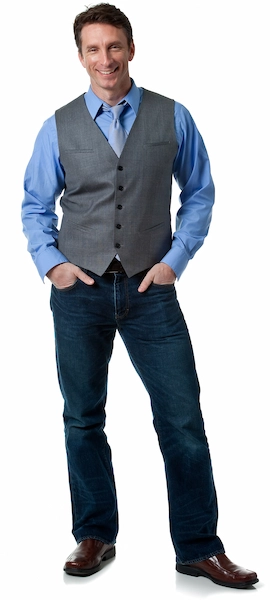 What if you could have a profit guaranteed?
"That was the question I asked myself after yet another year of my company's check-to-check survival.
I have become convinced that the biggest source of entrepreneurial stress (and even depression) is the lack of cash reserves.
I created the Profit First system to eradicate my own financial struggles. And I am honoured to say, that as of writing this, over 600,000 companies have implemented the system.
The method is simple. Every time you get a deposit from sales, take a predetermined percentage of that money as profit. Of course, there are a few more steps than just that. But even with the simple first step, of taking your profit first, you will become permanently profitable.
Profit is not an event. It is a habit. This book will show you exactly how to do it."
— Mike Michalowicz
Here is a personalised message from Mike Michalowicz to us.
Getting Started with Profit First
To start making an instant difference in your company with Profit First, please request a call below and start on your Profit journey immediately.
Join our Facebook group 
Join our Profit First for UK Companies Facebook Group now for free resources